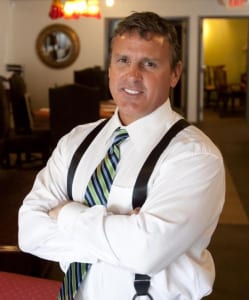 Lake Lanier, Lake Allatoona, Lake Blackshear, Lake Hartwell and Lake Oconee are just a few of the lakes that are popular recreation spots in Atlanta and the surrounding parts of Georgia. Drivers of boats on these lakes, just like drivers of cars and trucks on roads, have a responsibility to be safe in order to prevent harm to those around them. When a boater acts negligently and causes a catastrophic injury, he or she should be held accountable.
The dedicated Atlanta boat accident lawyers at the W. Winston Briggs Law Firm have helped countless clients throughout Georgia get the compensation they need to recover from injuries suffered in serious boating accidents. Negotiating a fair settlement is our goal, but we are always prepared to take cases to court if that is what it takes to get positive results.
CLICK HERE TO SEE RECENT GEORGIA BOATING LAW CHANGES AND HOW THAT AFFECTS INJURY VICTIMS
Aggressive Representation for Victims of Accidents on the Water
We take the same aggressive approach to boat accidents and personal watercraft accidents that we take in auto accidents. These cases are similar. Most boaters have boating insurance, and these insurance policies work similarly to auto insurance policies. Insurance companies use the same tactics to avoid paying compensation as they do in auto accident cases. Our founding attorney, W. Winston Briggs, has a comprehensive understanding of insurance company tactics, because he spent several years doing insurance defense, handling the other side of personal injury cases. That experience now benefits the victims of boat accidents.
Our lawyers take great care to determine the cause of boating accidents as we build a legal strategy. All too often, alcohol is involved. We stand up for the victims of drunk boating.
Georgia Jet Ski Accident Lawyers
While many people use Jet Skis and personal watercraft safely and carefully, there are many others who seem to think that these vehicles are built for reckless behavior. They tend to move at high speeds through areas where people are swimming and weave dangerously close to boats. Some riders even attempt stunts that these vehicles are not designed for. All too often, the result of this recklessness is a serious injury caused by a wreck with others in the water.
If you have been injured due to a Jet Ski or personal watercraft crash, it is important that you have an experienced personal injury attorney on your side. You want someone with the knowledge and the resources to put together a case designed to get you full compensation. At the W. Winston Briggs Law Firm in Atlanta we know how to get the results our clients need after experiencing a personal watercraft wreck.
Alcohol and Personal Watercraft Do Not Mix
We understand that many personal watercraft accidents and boating accidents are the result of alcohol. In the same way that people should not get behind the wheel of a motor vehicle when they are intoxicated, they should not operate a Jet Ski or personal watercraft. When they do, it could lead to injuries for themselves, their passengers or other people in the water.
When boat or Jet Ski crash occurs due to alcoholic consumption on Lake Lanier, Lake Allatoona, Lake Blackshear, Lake Hartwell, Lake Oconee and other lakes throughout Georgia, people turn to us for help. We have more than 30 years of experience that we use to make sure negligent parties are held accountable.
Call for a Free Consultation
If you'd like to schedule a free consultation with an Atlanta boatling accident lawyer at W Winston Briggs Law Firm, call (404) 522-1500 today or submit a contact form. We take most cases on a contingency basis, which means that you don't pay any attorney's fees unless we win compensation for you. We proudly serve the communities of Alpharetta, Gainesville, Kennesaw, Marietta, Smyrna and the greater metro Atlanta area.
Se habla Español.
Click Here for a Free Case Evaluation
Practice Areas
Suffering a serious injury due to another person's negligence can change your life in an instant. Without warning, you can be facing massive medical bills and find yourself unable to work. Once you have received medical care for your immediate injuries, it is important that you seek the advice of a reputable personal injury lawyer in Atlanta who can help you understand your rights.
Representing Georgia Accident Injury Victims
The Briggs Law Firm specializes in representing people and the families of people injured or killed due to the carelessness and recklessness of others. Our founder, W. Winston Briggs, has tried more than 200 jury trials in his 30 year career. Mr. Briggs is a skilled trial lawyer well known for his ability and willingness to try cases. That results in higher settlements to our clients because insurance companies recognize that Mr. Briggs is a seasoned and fearless litigator who will try cases if they don't pay the full value of the claim. If the case must be tried, there is no better firm to have on your side.
Winston and his team were the best I've ever dealt with. Honestly, I've hired many law firms in the past 10 years and no other law firm made me feel as important as Winston Briggs. To them I wasn't just another case, I was family and for that I'm forever grateful. They got me a settlement that I deserved and they fought tooth and nails to make sure I wasn't being taken advantage of. Nicole, kept me updated with my case's progress and anytime I had a question she was on it! I felt like I was the only client because of how personalized they made it feel. Best of the best hands down. Thank you once again for everything you did for my family and I!
After interviewing attorneys recommended by other cyclists, I engaged W. Winston Briggs as my attorney because he seemed to have the best grasp of my situation and because, of the attorneys I interviewed, Winston had the most litigation experience. Six months after the collision, we have received a policy limit settlement from the driver's insurance company, and Mr. Briggs has addressed the subrogation claim of my health insurance company, resulting in a substantial reduction of their claim.
The case required Mr. Briggs to make numerous trips to Virginia to take on the responsible parties on their home turf. Although it required significant effort, at the end of the day, Mr. Briggs successfully forced the responsible companies to accept responsibility for my husband's death and to pay a settlement that will take care of my son and me over the course of our lives. The event was tragic but I am very pleased that I hired Winston to represent me and my son in the case."
I injured myself requiring surgery when I fell at a hotel in New Orleans while on business. The insurance company for the hotel initially denied responsibility for my injury and then later offered me only a modest sum to settle the case, claiming there were multiple problems with my claim. I retained Winston Briggs to handle my claim and he did the rest. Without having to go through a lawsuit, Mr. Briggs convinced the hotel's insurance company to pay more than six times the amount they had offered me to settle the claim before I hired Mr. Briggs. I hope I never need his services again but, if I do, I wouldn't think of hiring any other attorney to represent me.
I am extremely pleased I hired The Briggs Law Firm and would highly recommend them to anyone who finds themselves in the position of needing a personal injury lawyer, and particularly, one who has been injured in a bicycle accident. Once the insurance carriers learned Mr. Briggs was my lawyer, they accepted responsibility for the accident and compensated me for my injuries.
To those injured; I'm writing to show everyone out there that Mr.Winston Briggs is here to help you. As he listened to my story I realized that he sincerely cared and knew that, even though the injury occurred, he was able to see forward and find ways to help. Winston through the years has demonstrated that he is on the cutting edge of injury recovery. He makes a painful process turn into a more profitable and emotional reward...
Attorney Briggs accepted my case, within a month the defendant was served, and less than a year my case was settled. To him I am indebted for his enthusiastic, encouragement and support he and his staff offered throughout the handling of my case. Unlike any other law firm, they continue to keep me in the loop on how my case progressed. I highly recommend Winston Briggs Law Firm to anyone looking for an attorney in Atlanta who cares and have integrity in his work getting the case settled, without a doubt, he's the Best!